NICE VIEW 2
Fine Art Print
NICE VIEW 2
Fine Art Print
Description
Frame
Shipping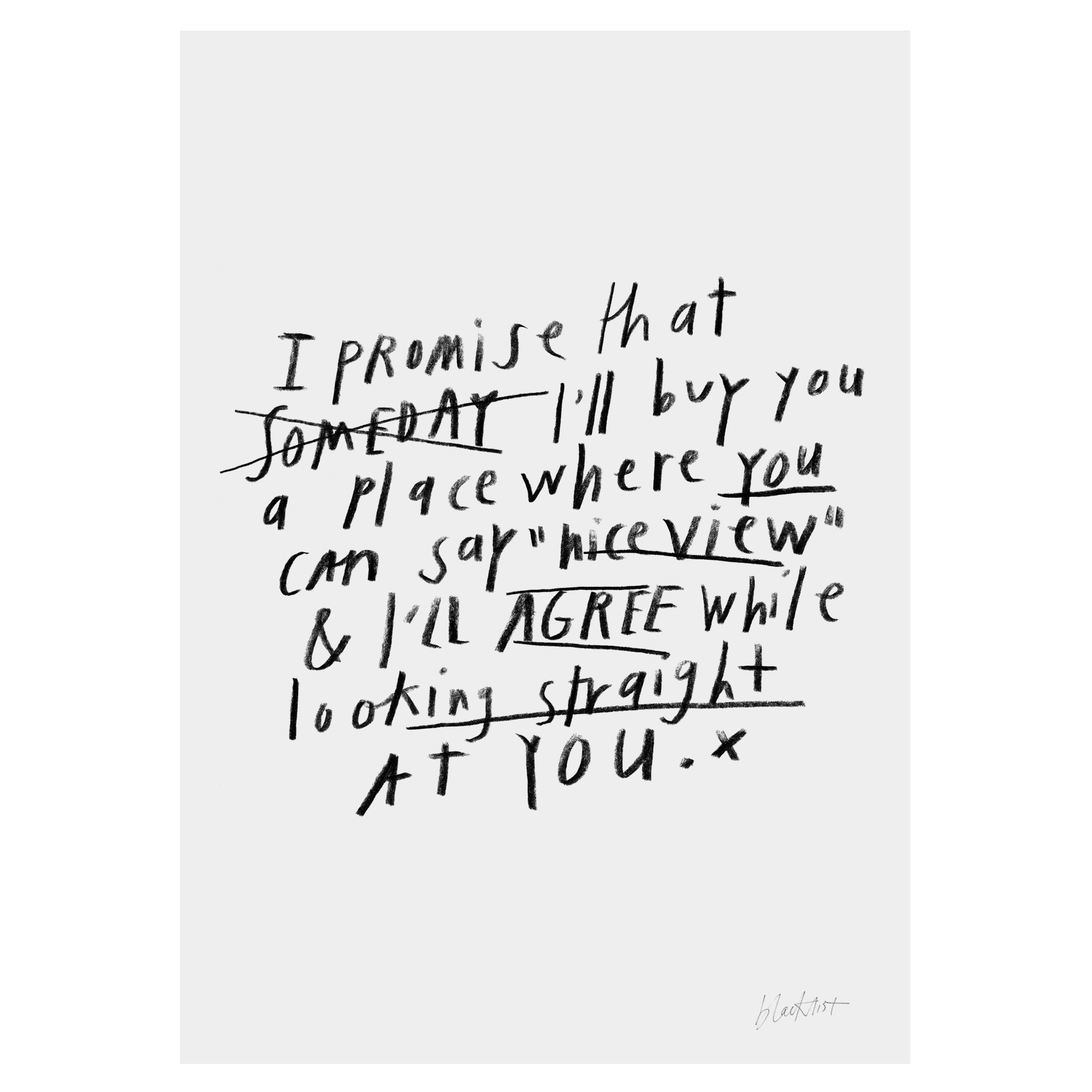 THE STUDIO
Blacklist Studio is the work of Sydney artist and designer Nathan Johnson.
Since our inception in 2008, Blacklist Studio's mission is to continue to create affordable, unique and modern art pieces for your home.
All art pieces are created in small numbers by hand in our Sydney beach-side studio and have been collected by a global audience for the past 15 years.
Our goal is to continue to create artworks that help others through inspiring them to make the most of every moment, every day, every one, every thought and every idea.
A keep-sake that prolifically and perfectly gives voice to the universal feelings that celebrate our shared humanity.
Made by dreamers, for dreamers.